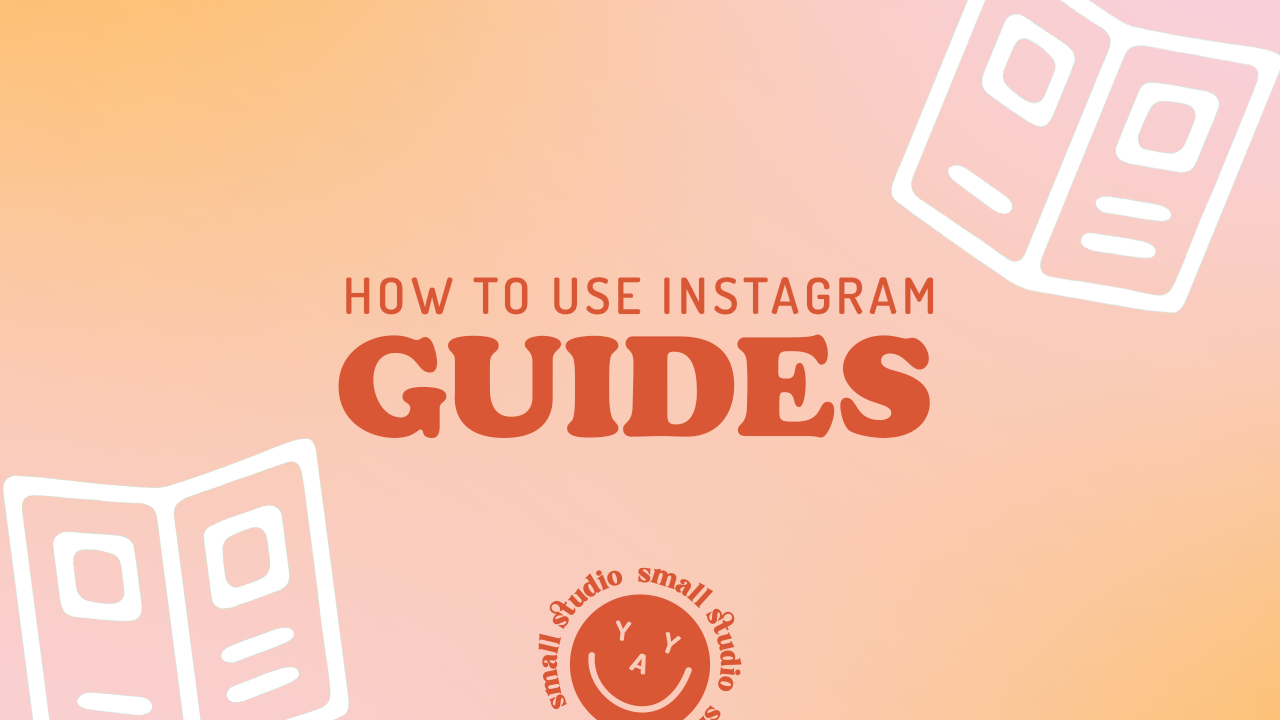 How to Use Guides on Instagram
Jul 19, 2023
Welcome to Instagram's best kept secret: Guides!
No, really, did you know you can create guides on Instagram? They're kind of like blog posts that you can tuck into your IG profile. It might feel like they came out of nowhere–sneaky even! But they were actually introduced in 2020. We can think of a few reasons why that update might have slipped by.

So that you can make the most of this feature, here's how to create Guides on Instagram (and ways small business owners can make like a bandit):
On your profile, tap on the "+" (plus) icon located in the middle of your profile page, just below your bio. This will open up a new screen with different content creation options.





On that new screen, you'll see options like "Feed Post," "Story," "Reels," etc. Scroll through these options until you find "Guide" and select it.





Now it's time to choose your Guide type. Instagram offers different types of Guides, such as Places, Products, and Posts. Select the type that suits your purpose. For Small Studio clients, "Products" is a great option–here you can promote a product and walk your customers through ways they can use it.





Depending on the Guide type you selected, you'll have different options for adding content. For example, if you choose "Products," you can select products listed in your shop (

note:

you can only feature items listed in your IG shop–be sure to have those loaded in!). Go ahead and choose the content you want to include in your Guide.





Here comes the fun part: customization! You can customize your Guide by adding titles, descriptions, and rearranging the order of the content. You can also add an introduction to provide context for your Guide (a great spot to incorporate your brand voice).





Once you've customized your Guide, tap on "Next" located at the top right corner of the screen. Review your Guide one final time and then hit "Publish." We're live, people!





One way you take it to the next level? Share your Guide with your followers! After publishing, tap on the "Share" button located at the top right corner of your Guide. You can choose to share it as a post to your feed, a story, or send it directly to specific individuals or groups in the DMs.
There you have it–your very first Instagram Guide. Guides are the perfect way to spread the word about a new product, update, or promotion. Outside of a Product Guide, the general Posts option is more open-ended and functions a bit more like a traditional blog. This Guide type serves as a great place to make announcements or share a blurb from a longer blog post on your website. See? With Instagram Guides, the possibilities are endless.
Don't miss a beat!
Stay in the loop!
We wont make things weird. We won't sell your email and you can always unsubscribe.